My Secret Superhero
Is it a bird?

Is it a plane

No...

it's an empowering little picture book for our children
and the child within us all.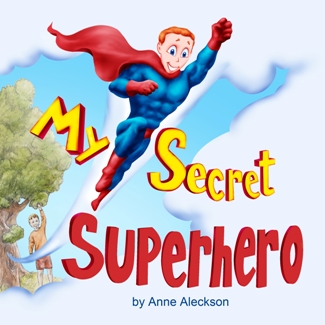 International buyers BUY NOW on Amazon.com



Buy within Australia
Book size is 21.5cm x 21.5cm


Join us on a journey of discovery as a little superhero teaches a boy that he can be and do and have anything he can imagine...he just has to decide.
This charming picture book for the 3 to 8 year age group (and loved by the little child in all of us)teaches principles from the law of attraction (be, do, have) as well as imagination, empowerment and fun.
My Secret Superhero allows your child to use their imagination to create whatever life they want.
A great first step in teaching your child that they are the magnificent creator of their own life.

International buyers BUY NOW on Amazon



buy within Australia


BONUS: When you purchase your copy of My Secret Superhero you will receive access to an exclusive video of the author Anne Aleckson reading My Secret Superhero to your child.

You can find out more about the Author by clicking here

More Secret Superhero books will roll out in 2010 helping you to teach your child about the Universal laws, gratitude and appreciation and other attraction tools or super powers as we like to call them.



Do you host an event for women or parents? Looking for an inspiring and fun speaker. Book Anne to deliver her 'To 2010 and beyond - unleash your inner superhero and learn to fly' speech tailored to your time requirements and group dynamic.





Visit the Step up to JOY! home page...the home of Anne and My Secret Superhero