JOYshop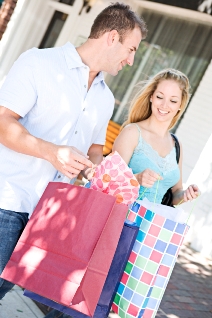 for all your

essential

JOY

products,

workshops

and events.







JOYproducts
---

The Path to Success - Inspirational stories from entrepreneurs around the world. Featuring Dr Wayne Dyer, Jack Canfield, Sandy Forster, Anne Aleckson ... more details
Was $22.50 NOW ONLY $10.00 AUD
---
Sprout the Life you LoveTales & Secrets of Female Entrepreneurs. Sarah Prout of Sprout Publishing presents words of wisdom from some of the most creative and inspirational minds in the business world ...more details

Was $22.50 NOW ONLY $10.00 AUD

---

For Audio products to shift your energy and vibration click here

---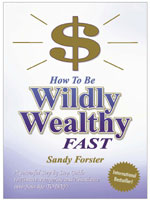 How to be Wildly Wealthy FAST
The bestselling book by Sandy Forster. A powerful step-by-step Guide to Attract Abundance and Prosperity into Your Life TODAY! This book will change the way you think about money and prosperity - forever! Over 228 pages packed with ideas, strategies, exercises, secrets and tips so YOU can begin to create the abundance and success you desire, starting immediately!
Was $27.95 NOW ONLY $20.00 AUD
---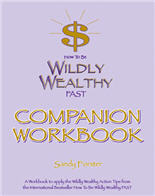 Wildly Wealthy FAST Companion WorkbookThe 89 page Wildly Wealthy FAST Companion Workbook is a powerful resource which will assist you to work through the dozens of strategies and exercises in the book. Completing the exercises as you read each chapter of the book allows you to deepen your prosperity experience and become even more magnetic to money. Includes a section to record your successes and keep as evidence of your progress. Was $22.00 NOW ONLY $10.00 AUD
---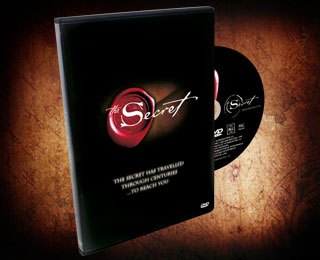 The Secret DVD
In this astonishing movie are ALL the resources you will ever need to understand and live The Secret. For the first time in history, the world's leading scientists, authors, and philosophers will reveal The Secret that utterly transformed the lives of every person who ever knew it... Now YOU will know The Secret. And it could change your life forever.
Was $39.50 NOW ONLY $15.00 AUD
---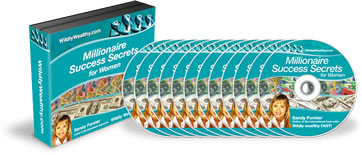 Millionaire Success Secrets for Women 11 CD Set
Discover how to create money, prosperity and success, combine mindset secrets with proven money making strategies, transform the way you think about money, AND discover dozens of practical steps to create additional income streams in your life with the Sandy Forster, Millionaire Success Secrets for Women Audio Program
Was $297 NOW ONLY $150.00 AUD
---

All products ship within 2 working days
Expected delivery approx 1-2 weeks in Australia, 2-3 weeks worldwide (delivery can take a little longer in remote areas).